PHILIPS ELECTRIC SHAVER WET & DRY
Product Code:

AT600/15

Availability:

In Stock
RM78.00

RM149.00

Ex Tax: RM73.58
PHILIPS ELECTRIC SHAVER WET & DRY
AT600/15


Great skin protection, smooth shave
Chose between a comfortable dry shave or a refreshing wet shave, thanks to the Aquatec seal of the Philips shaver. Use it wet, with shaving gel or foam for enhanced skin comfort and enjoy a refreshing shave without the worry of damaging your skin.


HIGHLIGHTS:
· Aquatec Wet & Dry
· CloseCut blades
· Long lasting blades
· 30+ minutes cordless use
· Ergonomic Easy Grip
· Built to last
· Fully waterproof
· 1 LED indicator


PRODUCT FEATURES: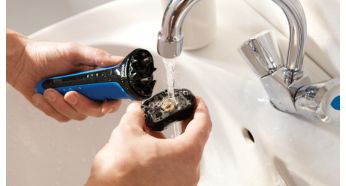 Aquatec: a refreshing wet shave with foam or an easy dry shave The Aquatec seal makes the shaver 100% waterproof enabling you to safely use it in the shower with your favorite shaving gel or foam for extra skin protection. You can also opt for a quick and convenient dry shave. For cleanup, simply pop the heads open and rinse under the tap.


CloseCut blades glide gently for a smooth, close cut

The rounded edges of the CloseCut blades glide smoothly on your skin, so you always get a close, comfortable shave.


Consistent blade performance for up to 2 years Replace shaving heads every 2 years for the best performance.

30+ minutes cordless power after a 10-hour charge

Convenient cordless use for 30+ minutes after a full charge.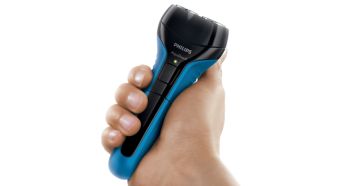 Unique ergonomic grip for extra precision and full control The handle has an ergonomic grip with anti-slip coating for close control and extra precision.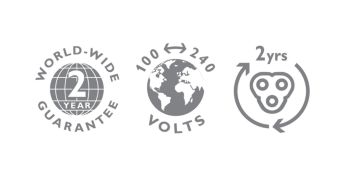 2-year guarantee, worldwide voltage, and replaceable blades All of our shavers are built to last. They come with a 2 year worldwide guarantee and worldwide voltage compatibility.


Eco Passport Philips Green Logo Philips Green Products can reduce costs, energy consumption and CO2 emissions. How? They offer a significant environmental improvement in one or more of the Philips Green Focal Areas – Energy efficiency, Packaging, Hazardous substances, Weight, Recycling and disposal and Lifetime reliability


SPECIFICATIONS:
Design
• Color: Black & Directoire Blue
• Finishing: Plain plastic
• Handle: Ergonomic Easy Grip Ease of use
• Wet & Dry
• Cleaning: Fully waterproof
• Display: 1 LED indicator
• Shaving time: 30+ minutes, up to 10 shaves
• Operation: Rechargeable battery, Cordless use
• Charging time: 10 hours
• Display indicates: Battery low, Charging Power
• Automatic voltage: 100-240 V
• Battery Type: NiMH
• Maximum power consumption: 2.0 W
• Stand-by power: < 0.25 W Service
• Guarantee: 2-year guarantee

• Replacement heads: Replace every 2 yrs with HQ56

Shaving Performance

• Shaving System: Aquatec wet & dry, CloseCut heads
Notice: Undefined index: model in /home/blipnet/public_html/blipmy/catalog/view/theme/lexus_happycook/template/common/product/default.tpl on line 10PHILIPS ELECTRIC SHAVER WET & DRY
PHILIPS ELECTRIC SHAVER WET & DRY AT610/14Great skin protection, smooth shave ...
Tags: SHAVER