PHILIPS MULTIGROOM SERIES 3000 WATERPROOF GROOMING KIT FACE
Product Code:

QG3320/15

Availability:

Out Of Stock
RM143.00

RM189.00

Ex Tax: RM134.91
PHILIPS MULTIGROOM SERIES 3000 WATERPROOF GROOMING KIT FACE
QG3320/15


Bring Your Charm On!
The waterproof Multigroomer allows you to personalize your style to any way you want! The Grooming Kit comes with a beard comb and a nose trimmer, the multigroomers allows you to get rid of all those unwanted hair in no time! Now you will always bring your A-game to the table!

HIGHLIGHTS
Beard &

mustache

comb




Rechargeable




Nose trimmer




Skin-friendly high-performance




Full-sized trimmer




100% washable



PRODUCT FEATURES:
Beard & mustache comb: you can now keep your beard at the length that you want. Choose any of the 18 length settings in 1mm steps with the help of the beard and mustache comb on the full sized trimmer.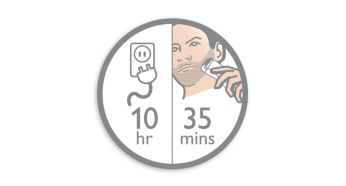 Rechargeable: 10 hour charging gives you 35 minutes of cordless use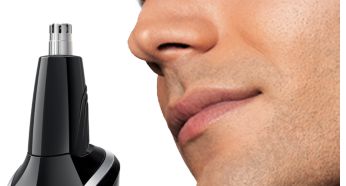 Nose and detail trimmer: this appliance allows you to remove hair in your nose and ears comfortably using this clip-on rotary trimmer.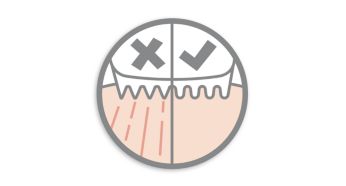 Skin-friendly rounded tips for smooth skin contact: Blades remain extra-sharp since they keep brushing against each other as you trim to always cut hair perfectly and effectively, but are designed with rounded blade tips and combs to avoid irritation.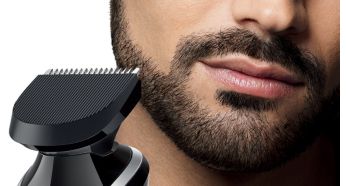 Full-sized trimmer: the full sized trimmer enables you to maintain your style, get clean and sharp lines along the edge of the beard and also get a perfect stubble.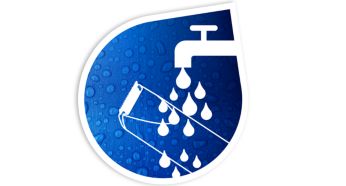 100% washable: this appliance has a water-proof design which allows you to rinse it under the tap to make cleaning easier for you.
SPECIFICATIONS
Create the look you want
Number of attachments/combs: 2 attachments & 1 comb




Number of length settings: 18 integrated length settings




Facial styling: Long beard, Moustache, Short beard, Stubble look




Styling tools: 18 setting beard comb, High performance trimmer, Nose trimmer



Accessories
Ease of use
Cleaning: Fully waterproof



Design
Color: Black with grey details



Power
Automatic voltage: 100-240 V




Run time: 35 minutes




Charging: 10 hours



Service
2-year guarantee




Self sharpening blades




No oil needed
PHILIPS MULTIGROOM GROOMING KIT
PHILIPS MULTIGROOM GROOMING KIT QG3380/16Head to toe style-made easy The...
PHILIPS MULTIGROOM 5000 SERIES 8 IN 1 BEARD & HAIR TRIMMER
PHILIPS MULTIGROOM 5000 SERIES 8 IN 1 BEARD & HAIR TRIMMER All-in-one, Face...
Tags: MULTIGROOM