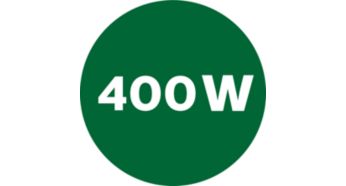 Strong 400 W motor
Strong 400 W motor for blending and mixing easily.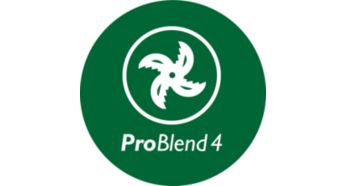 ProBlend 4 star blade for effective blending and mixing
The newly designed blade will blend and cut the ingredients effectively and make a perfect smoothie for you and your family.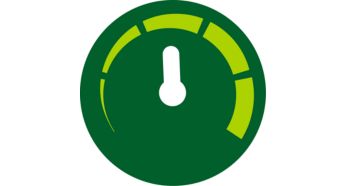 Multiple speeds
Blend at different speeds and to different degrees with a choice of settings
2-year worldwide warranty
You enjoy a 2-year worldwide warranty on our blenders – which is our guarantee of long-lasting quality and operation.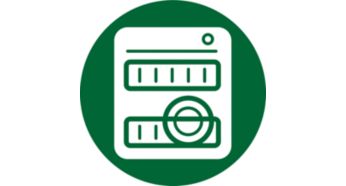 All blender parts are dishwasher safe
All removable blender parts can be cleaned in the diswasher.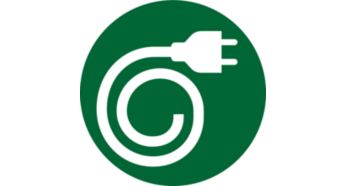 Integrated power cord storage
Save space with the handy cord storage system under the housing of the blender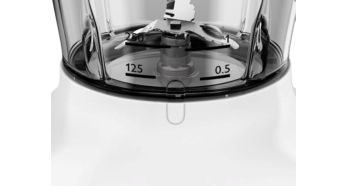 Lock indicator for ready to use
This simple and easily recognizable lock indicator will let you know when the appliance is ready to use with safety.
Mill for grinding hard ingredients
Use mill accessory to grind any hard ingredients like coffee beans, nuts and dried chili and peppers.
Patented S Blade design
Patented S Blade Technology imitates human shearing action to stir and push ingredients to think, chunky sauce for desired sambal texture
1.5L Jar
1.5L Jar for healthy smoothies
Comfortable thumb grip handle
New handle has a thumb grip position to hold and carry the jar easily
Improved pouring by new spout
New spout design will prevent leakage after pouring to the glass.
Technical specifications
Accessories

Included

General specifications

Number of speed settings

Product features

Design

Color
Country of origin

Made in

Service

2-year worldwide guarantee

Technical specifications

Capacity jar

Cord length

Frequency

Power

Voltage

Finishing

Material accessories

Material blade

Material jar

Material of main body