Easy and smooth haircut
Easy cut without clogging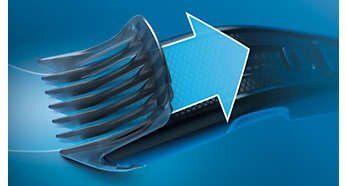 Trim-n-Flow continuous cutting technology
Our new innovative comb prevents the hair cutter from sticking in.So you can cut the hair at a time and do not stop cutting in between.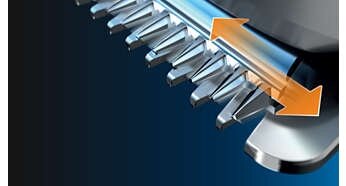 Double-grained blades for double cutting
Our DualCut technology allows you to cut hair of different thickness: it is an innovative double-sided cutting member that doubles the hair with double-sided blades.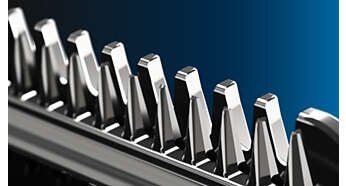 Self-aligning stainless steel blades
Self-aligning stainless steel blades are extremely durable.Even after five years, they will crash as well as on the first day.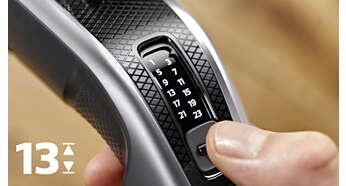 13 easy to select and lockable length device: 0.5-23 mm.
Simply select and lock the desired length setting.The adjustable comb can be set to 12 different lengths in the range of 1-23 mm and the difference between each length is exactly 2 mm.Remove the comb entirely if you want a short 0.5 mm long cut.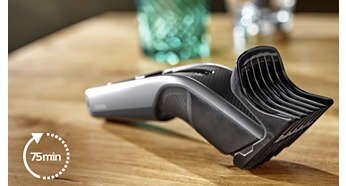 75 minutes of wireless use after 8 hours of charging
A powerful NiMH battery on the hair clipper allows you to use the cordless device for up to 75 minutes after charging for 8 hours.Maximum performance and freedom of action are guaranteed.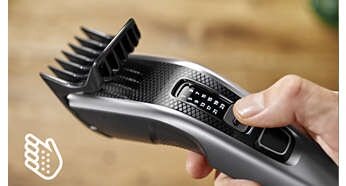 Ergonomic handle for greater comfort and better control
The use and handling of the BROWSER 3000 series products is convenient and easy.Thanks to the special textured handle, the cutter can easily cut around the whole head with hair cutters.
Contains a toothpick with 12 adjustable steps ranging from 1 to 23 mm.
Regardless of whether you have a beard or want a perfect beautician, you can attach an adjustable beautician and choose from one of 12 lockable settings in the range 1-23 mm.Each length setting is exactly 2 mm.To achieve shorter shaving, remove the comb and limit it to only 0.5 mm in length.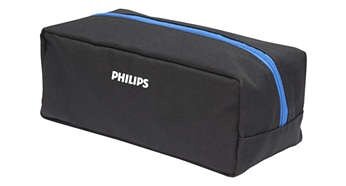 Convenient storage and travel bag
In a comfortable water tank, you can hold all the accessories: a cutter, a comb and an adapter.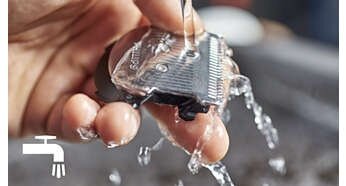 Quick release grains for easy cleaning
Just click to release the removable head and clean the blades.