PHILIPS GRIND & BREW COFFEE MAKER (GLASS JUG, 1.2L, BLACK) HD7762/00


With a modern design, this coffee maker would be an asset to any kitchen. Our very compact Grind & Brew coffee maker has a unique brewing control knob so you can easily set your preferences for great tasting coffee.
WATCH NOW!
HIGHLIGHTS:
Fresh bean compartment with two bean compartments




Bean selector to select one type of bean or mix both




Grind selector




Grind-off function for using regular ground coffee




Strength select




Pre-settable timer




Water level indicator




Intuitive user interface and LED display




Illuminated power switch




Auto shut-off after 2 hours




Drip stop to interrupt brewing when desired




Detachable filter holder




Glass Jug




Dishwasher safe parts

8 to 12 cups



PRODUCT FEATURES: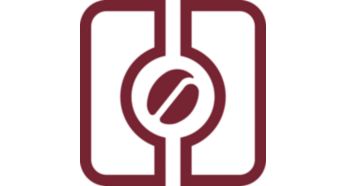 Fresh Bean Container with two compartments
allows for storage of two types of beans, offering a wider variety of brewing options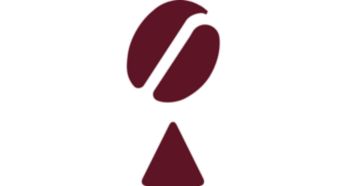 Bean selector to select one type of beans or a mix of both With the bean selector you can now choose between two types of coffee beans, or create your own blend.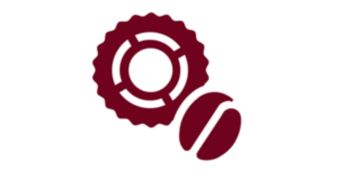 Integrated Grinder for freshly ground coffee
The conical burr grinder will grind fresh coffee beans for the desired number of cups right before brewing.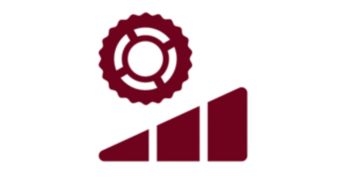 Grind selector knob to select your favorite taste The grind selector knob allows you to choose the ground size of your coffee as per your preferred taste
.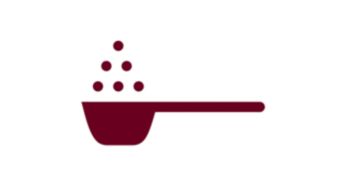 Grind-off function for using regular ground coffee Disable the grinder and regular ground coffee can be used.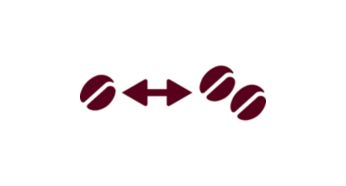 Strength select for adjusting the intensity of your coffee
lets you adjust the intensity of your coffee. Select from mild, medium or strong.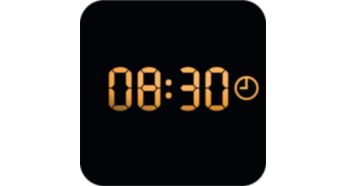 Integrated timer lets you wake up to the smell of coffee Simply prepare your coffee machine, set the time and wake-up to the smell of freshly brewed coffee.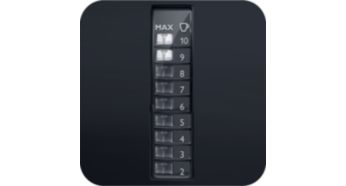 Innovative Water Level Indicator allows you to follow easily how many cups you filled in the water tank.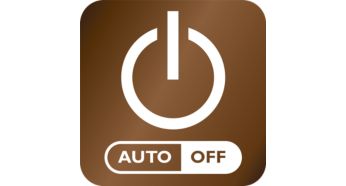 Auto Shut-off after 2 hours Forgot to turn off the coffee machine? Don't worry! 2 hours after brewing the coffee, the coffee machine will shut off automatically to save energy.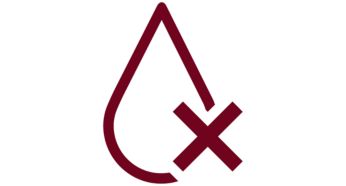 Drip Stop to interrupt brewing whenever you like Pause brewing to pour yourself a cup of coffee
Intuitive user interface with brewing knob and LCD display The user interface is equipped with an LCD display and a unique brewing control knob, so you may intuitively select your coffee preferences (number of cups, strength, timer, grind-off).

SPECIFICATION:

Design

Color: Stainless steel & black




Ultimate taste and aroma




Integrated coffee bean grinder




Bean grinder off function




Degree of grind selector knob Your filter coffee your way




Coffee strength control




Pre-settable timer




Automatic switch-off



Good filter coffee made easily


Water level indication




Detachable filter holder




Dishwasher safe parts




Drip stop




Illuminated power switch



Weight and dimensions


Packaging dimensions (LxDxH): 320 x 280 x 505 mm




Product dimensions (L x D x H): 212 x 277 x 440 mm




Water tank capacity: 1.2 l




Packaging weight: 6.2 kg




Product weight : 4.6 kg



General specifications


Design specifications



Technical specifications


Coffee jug type: Glas aroma jug




Cord storage




Supported coffee types: Ground coffee, Whole coffee beans




Country of origin: Made in China, Designed in the Netherlands




Power: 1000 W




Cord length: 85 cm




Voltage: 230 V




Frequency: 50 Hz




Capacity: 1.2 L




Brewing time: < 10 minutes




Coffee temp. after brewing: 80-85 °C Logistic data




Number of products on pallet: 2